Posted by Laura on 2021 Dec 15th
The Fixx is not only beautiful with a smooth crystal clear finish but it is also the largest professionally made pacifier in the world! The Fixx is 30% larger than any of the other pacifiers that we carry. The design, airflow, and overall function have been carefully engineered to provide the best comfort and functionality for the user. Designed for the Pacifier Addict at heart!
In the images below we will showcase the Fixx nipple & pacifier guard to demonstrate the difference in size compared to our current selection.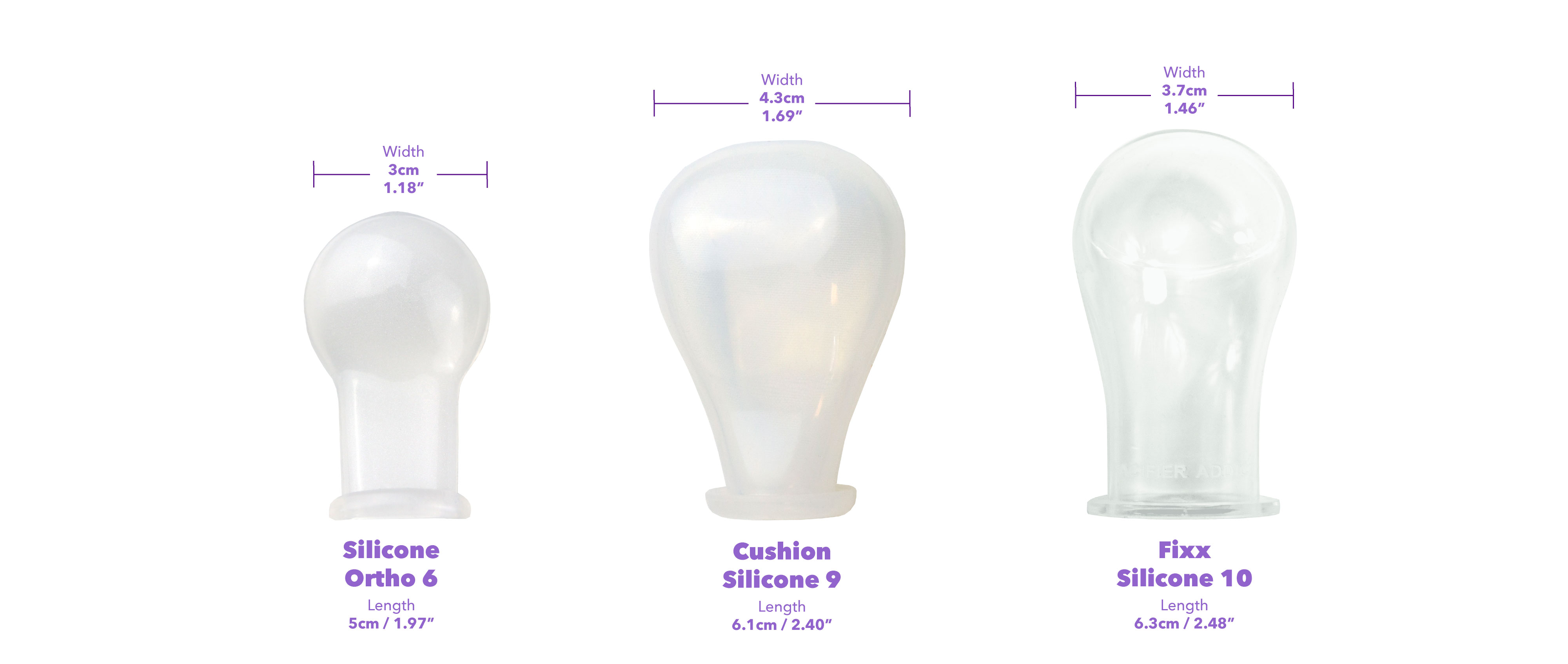 This all new fixation device is currently only available in 3 colours white, baby blue, and pink but we plan on launching more colours in the future and we would love to hear what you would like to see. There is also 4 different printed sets available per colour.
Feel the love with the Sunshine Love Fixx. This cute image of a smiling sun hugging a cloud is available in all the 3 colours of The Fixx.
If adorable animals are more your thing then the Hedgehog Fixx, The Mouse Fixx or the Cat Fixx are going to be perfect for you!
Other printed Fixx's include Rainbows, Unicorns, and our Flying High leaf.
There is truly something for everyone!
Our team at Pacifier Addict have also been getting a little creative and have hand-decorated some of The Fixx's and paired them with a matching Pacifier Clip. The clip is adult size and is perfect for keeping tabs on where your Fixx is! There are 30+ clip designs in a variety of colours and images including cars, Space Dogs, Pineapples and more!
There is nothing like the Fixx available anywhere else in the world! Head on over to fixx category on and get your Fixx while you can!